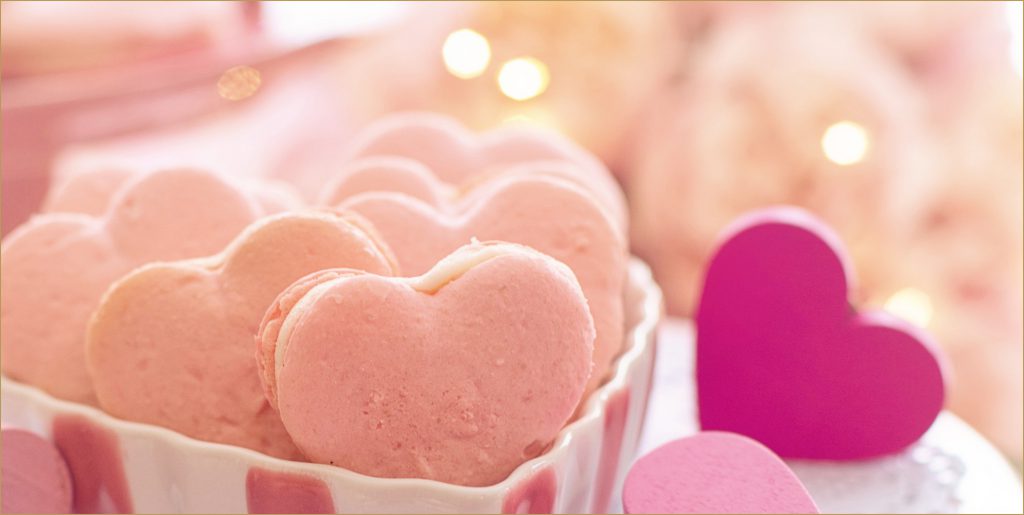 There is no better day of the year to express your love than on February 14th. Valentine's Day has been celebrated for over a hundred years, which is exactly how long your love will be lasting! Here we went over our favorite Valentine's Day wedding themes and all the love that is put into each.
Valentine's Day Wedding Ideas
Fabulous decor is truly what makes a Valentine's Day wedding so on theme! Decorations can range from backdrops and centerpieces to table confetti and much more. After that you need to think of all the small details. This can include invitations, cake, and even tie your theme into your bouquet. Take a read and see which of these ideas you would have at your Valentine's Day wedding.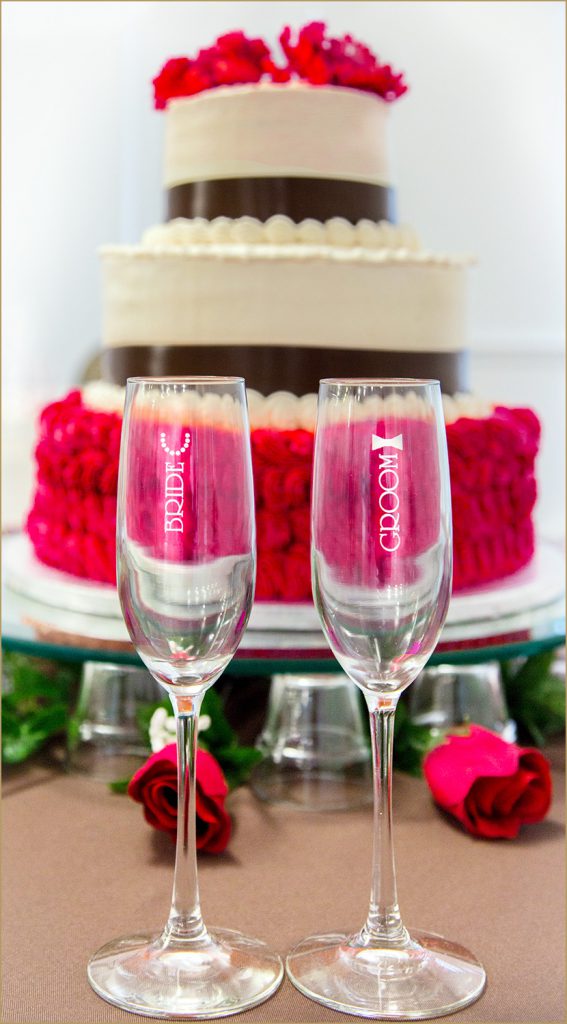 Invitations
You really need to set the scene and give your guests a little taste of what to expect based on your invite. A great Valentine's Day wedding invite will include the obvious colors of reds and pinks, but it really should express the love you share for your future spouse within the invite. Try to include a personal touch that will tie in your theme of love with all your guests. An example of this could be adding the constellations from the night you met on the back of the invite, a map of where you said yes, or adding a photo from the first Valentine's Day you ever spent together (everyone loves a good throwback!).
Centerpieces
A classic Valentine's Day look consists of romance: deep reds and blush tones. A centerpiece that would fit right into that theme and is also a super simple DIY is using tall glass vases filled with water and red rose petals, with a floating candle on top. This is super simple, inexpensive, and an awesome way to make sure that your guests can still chat across the table.
Another centerpiece idea is a bundle of rose petals – ranging from reds and pinks to white – and cluster them in the center, sprinkling small diamond decor pieces on top and about four candles lined up on top of the petals. This is another simple, yet elegant, centerpiece that could tie in your whole table.
Photo Moments
Some of the best parts of weddings are looking back at all the fun and silly photos you took with your friends and family. Finding photo ops that will help add to your memories is always important and your guests will love you for it. We are totally gushing over the thought of having a "Kissing Booth" themed photo booth at your wedding! It is a cute, old school way to have photo ops that all the couples and families will love! Another photo idea is having your florist create a sculpture made of roses. This could be a large XO or a large heart made of roses. We love, love, love this idea! It's not only an awesome photo opportunity but a fabulous decoration to keep around your venue or place behind your sweetheart table during desserts.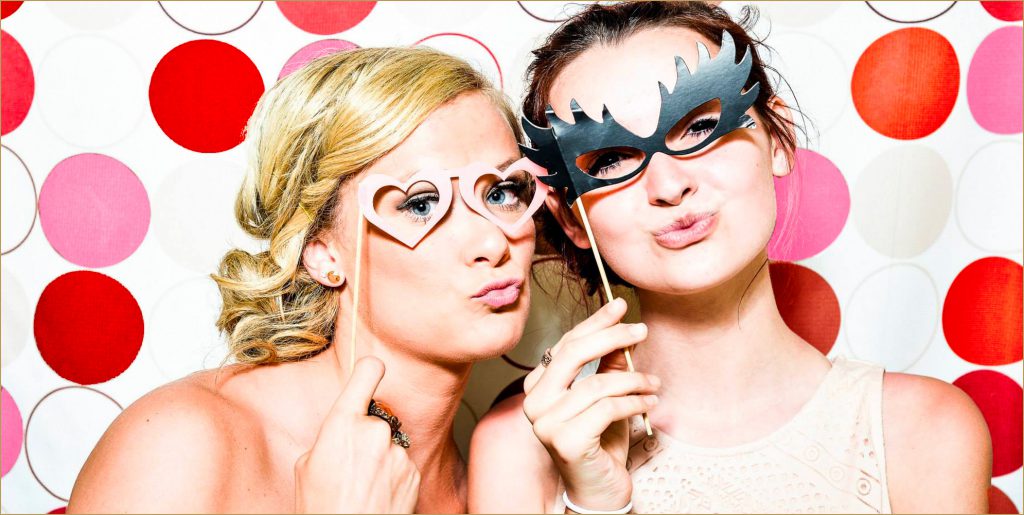 Bouquets
Speaking of your florist, ask them to create a stunning bouquet that is classic and romantic. Roses are, of course, the first flower that comes to mind for Valentine's Day; but adding some sparkles to the bouquet as well as some sweet baby's breath is a lovely way to enhance a basic rose bouquet. As your flowers will be filled with a rich red and bright white, your bridesmaids' bouquets could be filled with blush-toned roses. These will complement your look without outshining your bridal bouquet.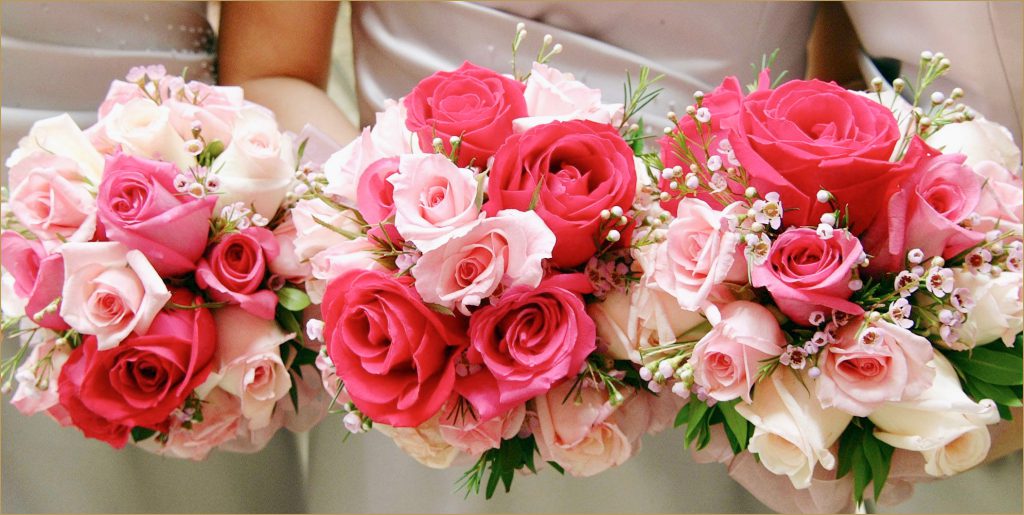 Favors
Your family and friends were kind enough to spend the most romantic and intimate day of the year to come out and celebrate you and your new spouse, so thanking them in a fabulous way only seems right! Cute Valentine's Day wedding-themed favors can include so much, but the most popular ones definitely seem to be the following!
A mini box of chocolates with the date of your wedding and names on the box.
A custom-labeled bottle of champagne.
A flower truck outside handing out roses as your guests leave for the night.
Champagne- or rose-infused gummy bears.
Custom-printed M&M's: these could have your wedding date, photos, and names on them.
Favors are such a fun way to express yourself and really wow your guests!

---
Valentine's Day is on a Sunday in 2021, so get your planning started and message us on our Instagram how you'll be celebrating with your loved ones @castlecouturebridal!