This past December, Netflix released a star-studded musical comedy film titled, The Prom. The film, starring big names like Meryl Streep, James Corden, Nicole Kidman, Kerry Washington, and more focused on one student's prom journey when her school decides to cancel their prom rather than be inclusive to all couples. At one point in the movie, the main character decides to throw her own prom- something that many students have had to face the past year due to the pandemic.
That's where Castle Couture comes in! If you are looking for some prom inspiration for throwing your own prom, or just need some prom inspiration in general, you have come to the right place! So without further ado, here are some prom inspiration tips inspired by Netflix's movie, The Prom!
Prom Inspiration Tips
Make an entrance they will remember with a dress they won't forget.
Finding the perfect dress for your prom can be a make it or break it. You want to feel comfortable, confident, and stylish so that you can make a memorable entrance that you and your friends will remember- just like in the movie, The Prom, when Meryl Streep's character makes a grand entrance despite the fact that she is only in a school theatre in a small town in Indiana. It doesn't matter where your prom is held or if you throw your own prom or not, feeling confident and free is a great way to ensure the rest of your prom night is a success!
Find a great date or group.
Once you find the perfect prom dress, you will also want to find the perfect prom date or group. Whether you go with a date, friends, or a big group of people, finding the people that you will share this memorable night with is key. The best accessory to a Castle Couture dress is a great group of people to spend the night with and put a smile on your face!
Accessorize and prepare for the big night.
Finding your perfect prom dress from Castle Couture is a huge check off of the prom to-do list, but don't forget to accessorize! Whether it is getting the right jewelry, shoes, or bag to go with your dress, you are going to want to find these accessories to complete the look for your prom night! Grab some friends to help you put together your full outfit and then get ready together on the big day for even more fun! It is moments like these that you will remember forever, and the dress and accessories that you wear will always hold a special place!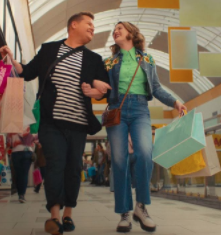 Prom nights don't come around often, so be sure to take full advantage of it while you can. Dance and sing the night away with your friends and enjoy the decorations and events. And again, even if you had to throw your own prom, that doesn't mean that you can't enjoy it even more than the typical prom. With a dazzling dress from Castle Couture, it's time to let loose and have the time of your life!
Express your own individual style.
At Castle Couture, there are hundreds and thousands of different dress styles, colors, fits, and designs to choose from. Short or long dresses, simple or extravagant designs, subtle or bold colors, there is no limit to what you can find with our selection of prom dresses online and in-stores. The most important thing to remember when picking a dress, however, is to be yourself and express your own individual style. Choose the dress that shows off who you really are and makes you feel like your most authentic self. That way, you will have no problem feeling confident and enjoying the night in your one-of-a-kind prom dress.
Now that you have the perfect dress, the perfect group, and all of the prom inspiration you could need, it's time to have fun and enjoy the night! Castle Couture is honored to provide prom dresses to so many different people that will bring memories that last a lifetime.
Shop our entire selection of prom dresses today to find the perfect dress for your perfect prom night! With so many designers, styles, and colors to choose from, it has never been easier to find exactly what you are looking for. So be sure to explore all of Castle Couture's breathtaking prom dresses and check out all of our blogs for additional prom inspiration today!